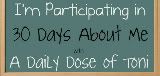 Anyone who knows me knows that
my dream vacation is to Hawai
i!!! Seiuli and I are going to Hawaii next year for our 10th anniversary (which is actually in a month...) I cannot wait to hang out on the beach,
LEARN TO SURF
and reconnect with my man. I could pretty much be happy anywhere with a beach, but Sei lived in Hawaii for a while and he has always told me that
I was born to live there
. So, I think I should at the very least VISIT the place. I can't wait!!
Another place on my list is Australia. I have been a fan of Steve Irwin, aka "The Crocodile Hunter" for years and years and I love the zoo. I really would like to visit his zoo. Sei has promised me that he will take me there some day. He would love to surf there as well, so it's perfect!
Where would you like to travel??