The tragedy in Ogden, Utah, where
6 police officers were shot
, killing one, has weighed heavy on my heart. Maybe it's because we lived in Utah for 7 years. Maybe because there were
SIX men shot at once.
I don't know. But something changed in my head and heart. I worry more about Seiuli. I've always worried and stressed, but it's different now. And it's not just me. I feel like I have
taken a little bit of innocence away
from my almost-6 year old...
This is a video tribute someone made for
Officer Jared Francom
.
I was watching it with the older kids. It's a beautiful tribute. But when Livie came in and asked why there were so many police cars in the "movie" I told her, "Because a policeman died and they are there to honor him." Then she asked, "Why'd he die?" I have a horrible habit of being VERY honest with my kiddos. I looked at her and said, "A bad man shot him." I didn't think much about it until I found these pictures she drew and folded up in her little purse: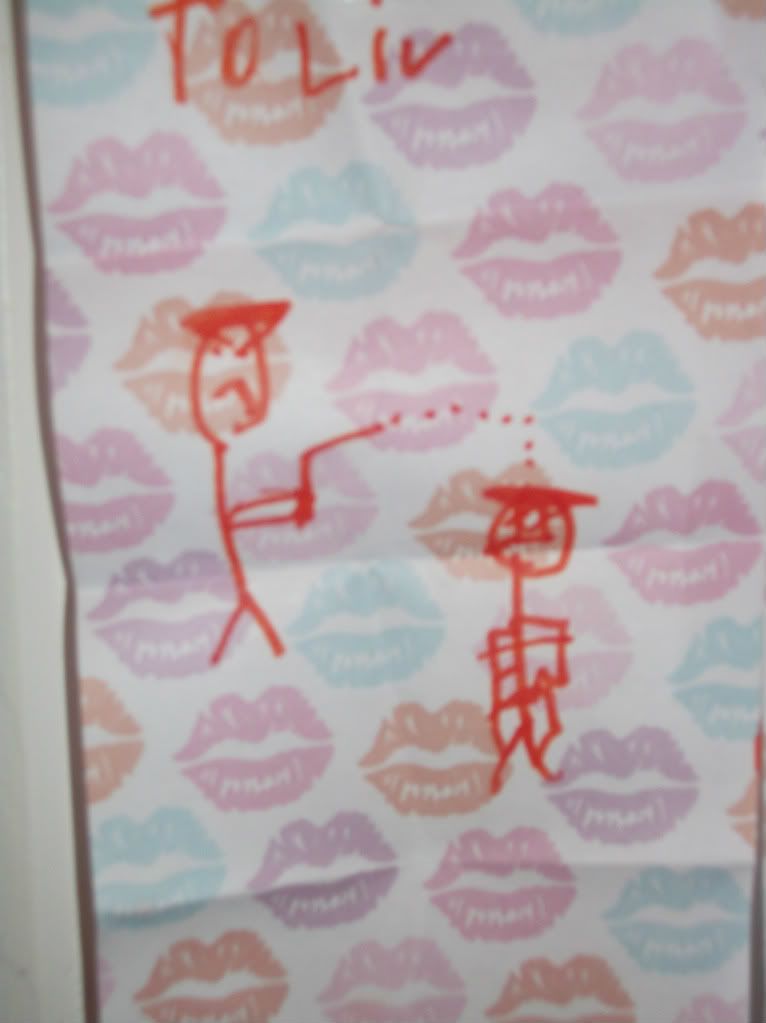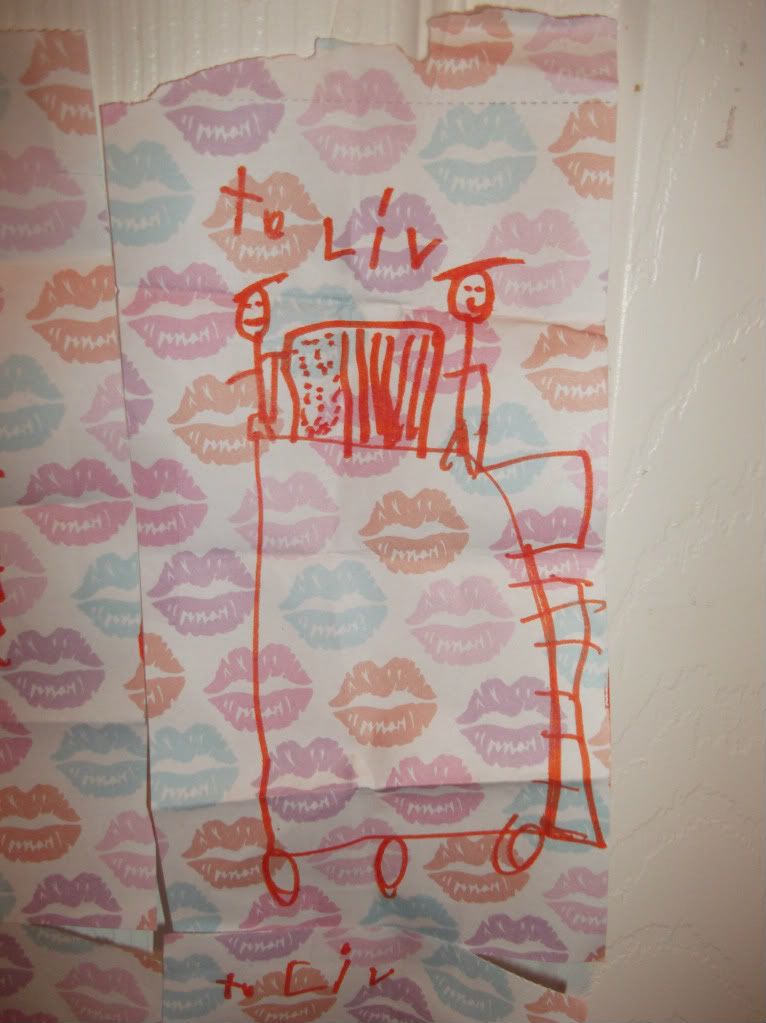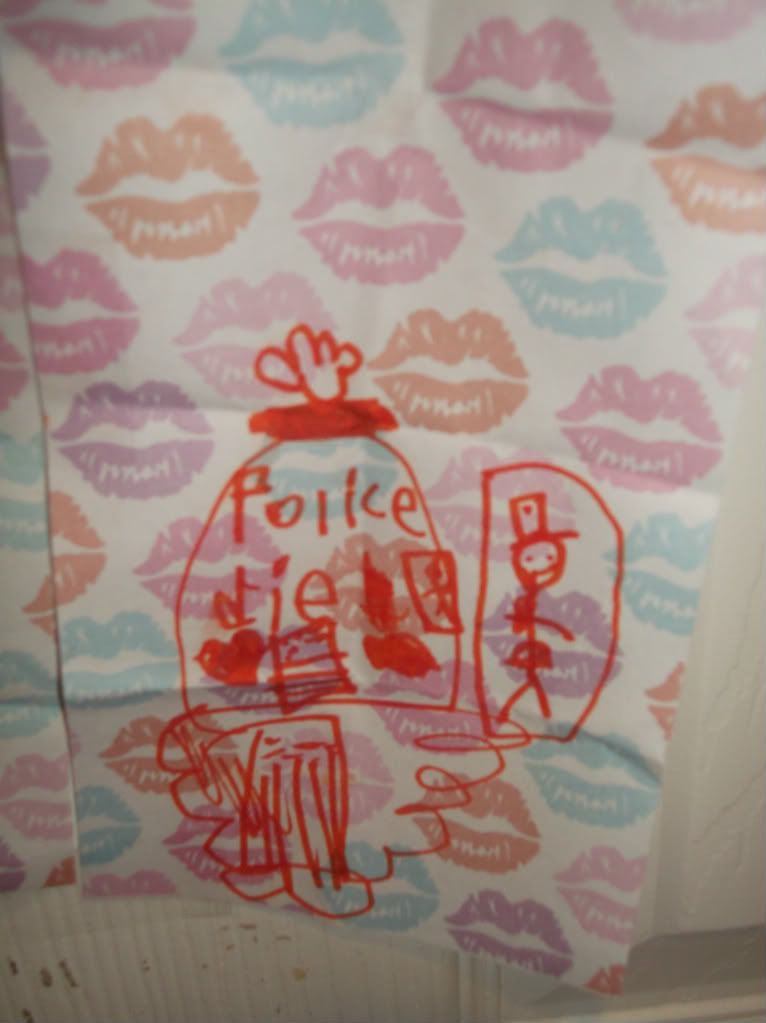 Bless her little heart
. She also cried. She also begged Seiuli not to go to work and has told me repeatedly, "
I don't want Daddy to work anymore.
" I don't know how to comfort her really because I don't know how to comfort myself. I have bad nights when I am crying in bed just praying that Seiuli comes home. The other night I talked with another police wife who's husband works on my husband's shift. She lives near where our husband's work and could hear the sirens and helicopters flying over her house.
They were hunting an armed robber
. Holy stress. Then I receive a call from Seiuli-
HE
caught the robber, at gunpoint, after running down a dark alley and jumping a fence.
Yay
for catching robbers.
Boo
for making my heart stop as he told me the story. :( But
I digress.
I feel like a loser mom for being so honest with Liv. I should have given a more thoughtful answer. Instead my big mouth spoke before I let myself think it through and now she's scared and worried about her daddy... I'm old enough to work to my emotions and handle the stress. I feel horrible that she is feeling even a tiny glimpse of what I feel every time Seiuli straps on his duty belt... and even worse because it's my fault. :(